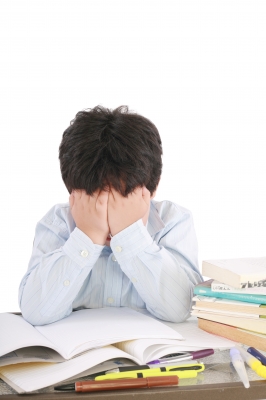 What are the Early Signs of a Neuropsychological Disorder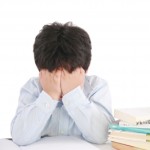 While these indications are not diagnostic by themselves, a child exhibiting even a few of these characteristics may need to be seen by a specialist. If you are in doubt at all, the chances are that your child needs an assessment.
Emotions
Tearful, weepy, sad.
Excessive fears for his/her age.
Worry a lot: About the past, future, competence, approval, family finances.
Excessive worry in terms of intensity, frequency, and duration.
Plummeting self-esteem i.e. 'I hate myself.' 'I'm so stupid.'
Unusual sensitivity towards pets and animals.
Low energy. Persistent boredom. Social isolation.
Loss of interest or enjoyment in favourite activities.
Excessively sensitive towards loss (family pet, death of a grand parent).
Anger out of proportion with the circumstances.
Behaviour
Bouts of Rage
'It's your fault'. It's always the other kid's fault, or the teacher or you.
Self-righteous (can never see the other person's point of view). He/she is always right and everyone else is always wrong.
Rigid and inflexible (an attempt to gain control and freeze things in the present moment).
An attraction towards power in the physical world: i.e. fire, guns, knives, chemistry, electronics, war etc.
Living with a time bomb, walking on eggshells, very irritable.
Talk of running away from home or attempts to do so.
Perfectionist, obsessive drive to be the best.
Extreme difficulty losing a game. Extreme sensitivity to failure.
Frequent erasing of written work.
Fussy re: socks and/or underwear.
Sensitive to noise, light, taste of food, and smells, less sensitive to cold and pain.
Does not want to go to school. Refuses to go to school.
Difficulty with transitions or change.
Rituals –often preceding a transition, it makes them feel safe.
Frequent physical complaints: –headache, stomachache, aches and pains.
Victim/bully issues.
Eating/sleeping problems. Difficulty getting to sleep/staying asleep/waking too early. Excessive late night TV.
Blurts out in class.
Academic Functioning
Learning Disability or gifted.
Inability to concentrate leading to poor performance in school and frequent absences.
Drop in school grades of 10 – 20 %.
Extreme difficulty with homework.
Difficulty with multi-step requests or tasks.
Lack of motivation with school work, but very good at computers or electronics.
Reviewed by M. Kodsi, M.D., Child and Family Psychiatrist.